Did you know that overweight pets don't live as long as their slim & trim buddies? Does your pet need some help achieving the perfect figure? If so, they are not alone. Most people have no idea how many calories their pet is supposed to eat per day - do you? We can help you and we've got strategies that work. Check out PET NUTRITION ALLIANCE for a calorie calculator and more!
Confused by all the choices and savvy marketing? We can help with that too.
General Information
Quick video overview of the unique nutritional needs of cats (total running time 3:36):
Brands of Food We Carry
Home Cooking
In an independent study of 200 homemade recipes for adult dogs made available to pet owners through the internet and books, only 5 (2.5%) were nutritionally balanced, and those 5 were formulated by veterinarians with advanced training in nutrition. If you are cooking for your pet and are unsure if your recipe is incomplete or unbalanced, here are the resources you need: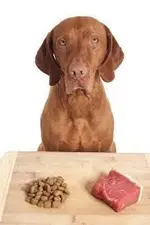 Raw Food
NOTE: We do not recommend feeding raw meat or eggs due to the risk of food poisoning for the pet, owner and all household members, including other pets.
Worms and Germs Blog has many easy to read articles on feeding raw meat

HERE

and a great overview

HERE

The Ontario Animal Health Network has great podcasts on raw food diets

HERE

HERE

is what the Centers for Disease Control and Prevention has to say about feeding raw food to pets
And

HERE

is what Hilary Watson, the author of our favourite home-cooking recipes has to say
Grain Free Diets
Veterinary cardiologists are seeing a link between grain-free diets and heart disease (specifically

dilated cardiomyopathy

) in Golden Retrievers due to taurine deficiency. Click here to read what we know so far (Jun/18). Click here
for an update from U.S. Food and Drug Administration (Feb/19).
Help for Weight Loss
Food Puzzles
Best Ways to Feed Your Cat