LAST UPDATED January 2022
October 17/18: Cannabis is now legal for consumption by people in Canada, but not approved for pets. This FACT SHEET prepared by the Ontario Veterinary Medical Association gives a good overview of what you need to know.
---
August 13/18: We recently had a very generous personal donation from one of our clients. The money is in an account to be used for pets who would otherwise not be able to receive needed treatment. If you feel that your pet is suffering but are hesitating to bring your pet in due to cost concerns, then please contact us and we will do our best to help.
---
April 12/18: Our online store is now open! Shop 24/7 from a huge selection of pet supplies. Everything we offer for sale in the clinic and much, much more. This online store gives you access directly from our supplier, to items that we don't have room to display in our hospital. Choose home delivery (shipping fee applies) or express prepaid pick-up in our hospital (free). Please note that all medications must be picked up as we need to apply the prescription label.
---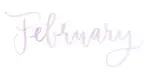 is our annual "Dental Month"
**2023 UPDATE** We don't want you to wait until February for your pet's dental care, receive a discount if you book within 60 days of our recommendation!! **

Good oral health is about more than good breath - it is about being pain-free and living a longer, more healthy life!
---
Every OCTOBER we step up our fundraising for the Farley Foundation. Please help if you can.
---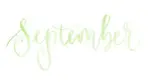 is our annual "Feline Focus" month.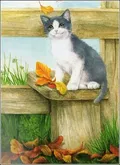 We offer discounts on annual health exams, wellness bloodwork, food - and free catnip toys! Like every other month of the year, cat nail trims are free.
---
On average, there are over 10 new cases of RABIES in Ontario every month - please make sure your pet is fully protected!
Jump to our RABIES information page

FOX TAPEWORMS (Echinococcus multiocularis) are an emerging concern in our province. The first case detected here in a dog was in 2012. This does not affect cats. The source seems to be dogs imported from other countries therefore we are recommending that ALL dogs entering/re-entering Ontario be dewormed with praziquantel. The concern is the life-threatening damage it can do to people. Please contact us for more information and/or if you think your dog needs to be dewormed. See this infographic and this infosheet for more details.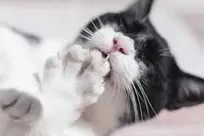 SEP/16: All nail trims for cats are now FREE!
In our on-going effort to end partial digit amputation (also known as declawing) in North America (we stopped offering this surgical procedure in 2013), we will trim any cat's nails, whether a patient of ours or not, for free, for life. And this will never change. Please watch The Paw Project (free DVDs for loan or for keeps available at our reception desk).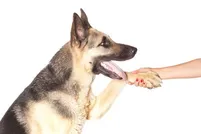 We offer PAWDICURE plans for dogs. One year of UNLIMITED nail trims by our skilled technicians (and all the liver treats or peanut butter your dog can eat each time!). Contact us for pricing!
---
Every year, from MARCH 1 to JULY 31 we offer discounts for dogs on blood testing packages which include screening for lyme disease and heartworms.