Because we care about Planet Earth as much as we care about its inhabitants, this Park is GREEN all year!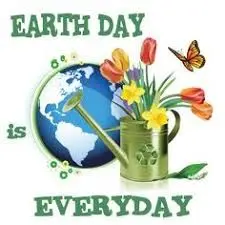 ♦ Our records are computerized (backed-up remotely every day) and try to be as paper-light as possible.
♦ We use recycled paper sources for printing, paper towels, tissues, & toilet paper (not as soft as the non-recycled stuff, but we hope you support our choice!) and we print double-sided as much as possible.
♦ Your invoice can be emailed to you, instead of printed.
♦ We sell naturally preserved pet foods and treats, including vegetarian and home-cooked recipes for dogs (NOTE: cats are obligate carnivores and therefore cannot be vegetarian, unlike dogs who are omnivores like us).
♦ Your products will be handed to you in paper bags or biodegradable plastic bags - or nothing at all, if you so choose.
♦ We use and sell biodegradable poop-bags.
♦ We use biodegradable kitty litter free from hazardous chemicals (World's Best Cat Litter).
♦ We sort our garbage for composting, recycling, and incineration.
♦ Our deliveries arrive in sturdy, re-useable plastic totes.
♦ We use energy efficient bulbs and as much natural light as possible.
♦ We use rechargeable batteries.
♦ Our x-rays are digital (less radiation produced & no chemicals or x-ray films of which to dispose).
♦ We sterilize our dental and surgical instruments without chemicals, using only steam & intense heat in an Autoclave.
♦ We minimize the use of antibiotics, steroids and vaccines.
♦ We use no pesticides on our lawn or trees and pet-friendly de-icer.
♦We use pens made out of recycled materials.