Lost/Found/Adoptable Pets
Miata/Bijouxlie is a 10 year old, spayed, declawed and microchipped long-haired brown tabby. She was surrendered to us in September of 2017 because her owner was no longer able to care for her. We have known Miata since she was only a few weeks old and absolutely adore her. Although initially nervous around people she doesn't know, she is very gentle, loves lap time cuddles and LOVES to be brushed. X-rays showed that Miata has some mineralization of her kidneys but this is not causing her any problems and may never be an issue for her. She requires no medication but should be fed some canned food every day, in addition to any dry food. Miata would do best in a home where she is the only cat as other cats tend to pick on her. She tolerates dogs but will swat them if they get too much into her personal space! Please contact us if you are interested in meeting or learning more about our wonderful Miata.
UPDATE: Stuart went to his new home this Friday March 2. We are so excited for him and his new family!
Stuart is a perfectly healthy approximately 5 year-old neutered, microchipped short-haired grey & white cat. He was surrendered to us from a home with many other cats because he was marking his territory with urine and getting into fights. He loved his German Shepherd siblings however! Stuart has been with us since early January of 2018. He is a very affectionate kitty who loves to play but does pick on our other resident cats so would do best in a home where he can be your one and only kitty. He can open cabinet doors and loves to spend time tucked away sleeping on a cosy blanket. Stuart requires no medication. Please contact us if you are interested in meeting or learning more about this handsome and chatty boy.
Did you know... Pets with microchips are as much as 20 times more likely to return home! Getting your pet microchipped is as simple as getting a vaccine - minus the check-up. Be sure to keep your contact information up-to-date with the microchip company.
Here is a little video to explain how microchips work: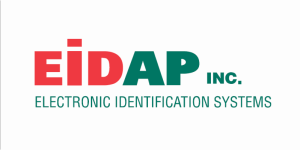 is the microchip brand we use, it is approved for international travel.
---
---
---
​Cat Rescues:
​​Dog Rescues:
---
​Suggested app: Petfinder Mobile
Go to top of page